Regular price
$69.99 USD
Sale price
$39.99 USD
Unit price
per
Sale
Sold out
"We can honestly say that our minds have rarely been blown by something as simple as a pillow" - Men's Journal
Toortle™ Pillow has a ton of technical features and tidy details wrapped into a tiny neck pillow package.  It's durable, safe, and best of all, ready to go anywhere your head goes.  Perfect for sleeping on airplanes, road trips, AirBnB's, motels, tent camping, van life, or for nightly use.  Rigid ribs keep your head in the clouds while you sleep comfortably.
Patented design fits any neck shape, jaw, and shoulder. All this combines to give you the most comfortable sleep possible on the move.
Our Pillow is scientifically proven to hold the head and neck in a better ergonomic position than a traditional travel pillow.
Do you want to SLEEP well or Relax during your TRAVEL without worrying about stiff neck and sore shoulder
Revolutionize your travel experience with our new Travel Comfy Pillow. Our Pillow designed in this way that it support your head and neck in all 360 directions. The internal support design is the key to our travel comfort pillow. Our Travel Comfort Pillow style suits every neck, jaw, and shoulder. Compared to a conventional travel cushion, the Travel Comfort pillow provide more comfort and support to your head to retain in more ergonomic posture while travel.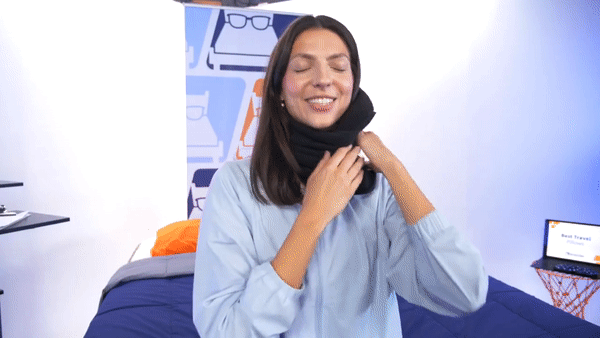 Trusted By 50,000+ Customers
Join over 50,000+ happy customers who enjoy travelling without worrying about stiff neck and sore shoulder with Our Travel Comfort Pillow.
Our Travel Comfort Pillow will allow you to travel most comfortably everywhere without worrying about stiff neck and sore shoulder. its light-weight and compact. Trusted by over 50,000+ Happy Customers. Easy to use and machine washable.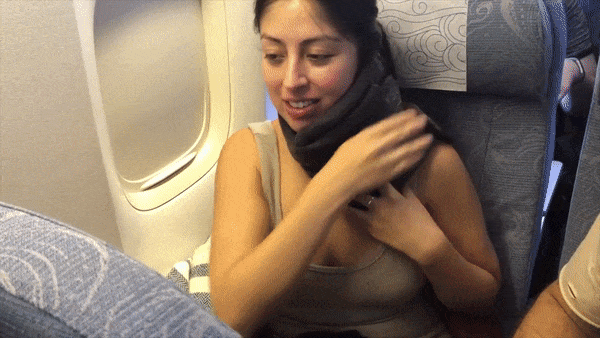 How It Works
1.Undo the velcro and Extend the Pillow
2.Position the internal support comfortably against your neck
3.Loop, wrap, and nap
Specifications:

Usage: Body, Travel
Filling: 100% Cotton
Characteristic: Therapy, Massages, Antistatic
Form: Convex
Material: Polyester / cotton
Fabric count: 60
Model number: 150454
Thread Count: 200tc
Part: Neck
Package Content:
1x neck scarf
View full details
The product is fully as described. Excellent quality!
Beautiful as in the photo, removable and washable product.
The order arrived within 8 days. Very fast.
It is very soft, comfortable and fresh. I had my doubts because I had not bought the seller before but I am super happy with the purchase! Recommended 100% :) arrived earlier than expected.
Super fast and very good materials.
Highly recommended