Regular price
$21.29 USD
Sale price
$19.98 USD
Unit price
per
Sale
Sold out
"Working as a graphic designer takes a toll on your eyes. I was getting constant headaches since I looked to a screen for hours every single day. I tried many different blue light glasses, and these are my favorite, they are comfortable and easy on my eyes. Headaches are gone too!" - Megan B.
Reduce Visual Stress & Digital Eye Strain
Our Anti-Blue Light Glasses are engineered to eliminate digital eye strain and recommended by doctors to protect your vision during computer and device usage.
Why Choose Blue Light-Blocking Glasses?
These super-comfortable glasses will protect you from it, reducing eye fatigue, and giving you better sleep. Plus they are incredibly light-weight so you will forget you are wearing them!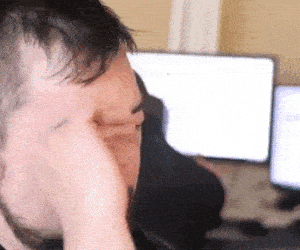 If you can't sleep, have eye-strain or migraines, it's possible you are suffering from long-exposure to Blue Light from computer screens and phones. After months of testing, we developed these light-weight glasses that will give your eyes a rest while making you look as cool as you are. Filtering blue light helps regulate melatonin production and helps your body adjust back to its natural sleep rhythm.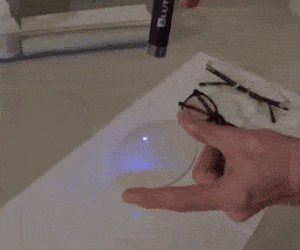 Long term blue light exposure can lead to serious medical conditions such as macular degeneration. Rather than treating this condition later in life, it's far more beneficial to prevent it all together. 
Our high-quality polycarbonate eye glass blocks 40% of the Blue Light on the 430nm - 450nm spectrum, and 100% of the Blue Light at 410nm.
Estimated Time of Delivery: 7-10 Days
View full details