Regular price
$29.36 USD
Sale price
$17.99 USD
Unit price
per
Sale
Sold out
Relieve your pain so you can renew your life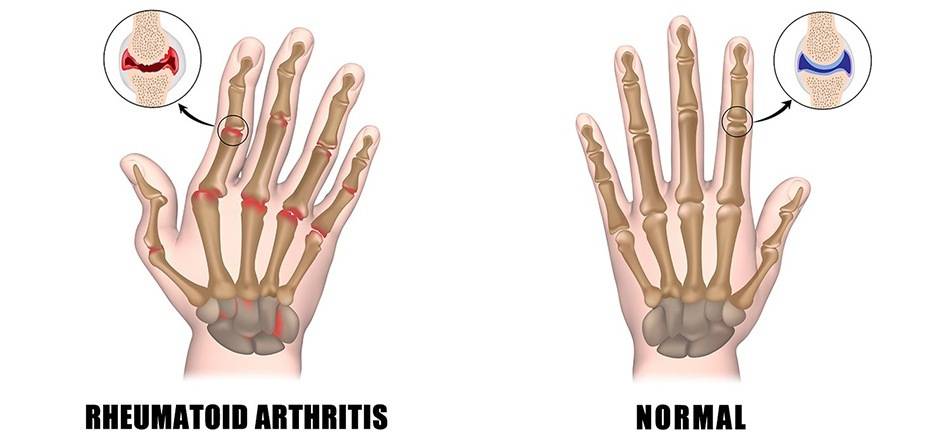 Everyone knows that hand pains suck!

If you're writing, typing, or merely using your hands all day, chances are you suffer from hand pains.
Not only are hand pains a huge distraction, but they are often accompanied by inflammation, stiffness, and reduced strength. Therefore, it is bound to negatively impact your productivity, performance, and daily happiness.
Stop letting hand pains prevent you from living your life to the fullest.
The Glove is guaranteed to relieve & avoid pains in your hand or your money back guaranteed.
Unlock your hand's full potential in minutes!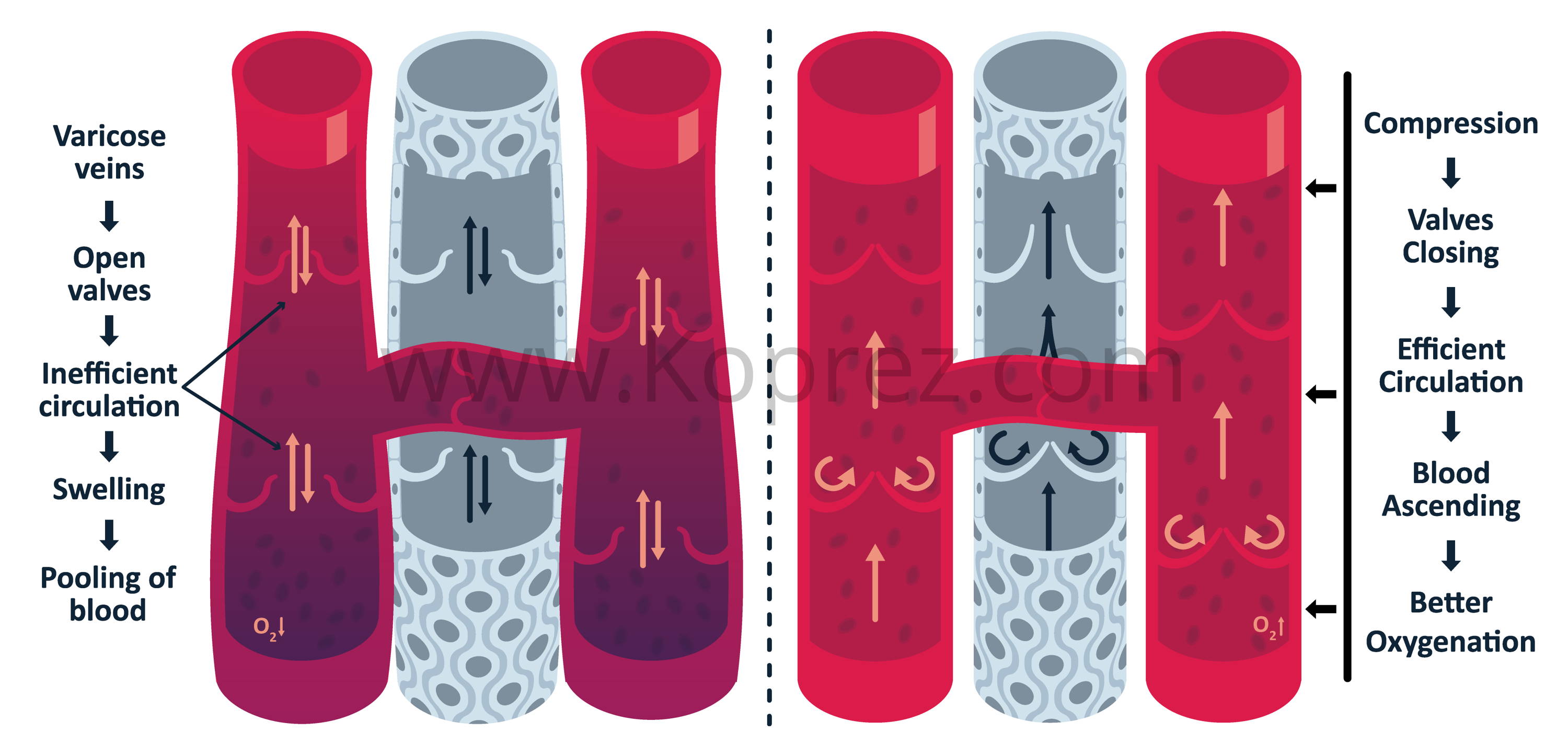 After prototype testing and with the latest scientific insight, we have determined the perfect compression for maximum blood flow.

By combining heat & compression therapy, the gloves help increase blood flow to your hand by up to 40%! 
This accelerates the delivery of oxygen and nutrients, helping your hands function at its most optimal state.
Claim the benefits of improved blood circulation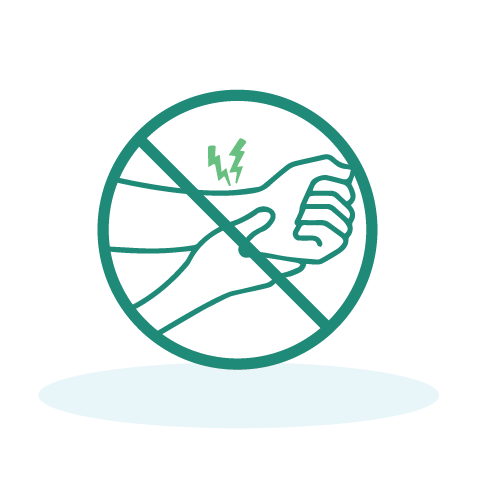 Relieve & prevent all hand and wrist pains
• Increased delivery of oxygen, alleviating all joint & muscle pains in your hands and wrists.
• Relieve & prevent all hand pains, whether from overwork, arthritis, sprain, tendinitis, carpal tunnel, or other health problems.
Reduce inflammation & swelling
• The presence of more oxygen will speed up your hand's natural healing process, helping you recover faster.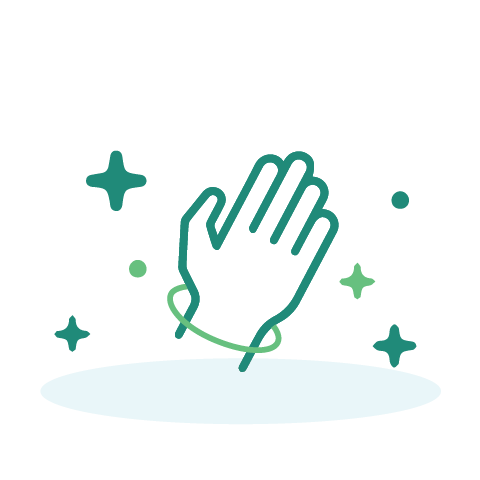 Eliminate stiffness & improve mobility
• Blood flow naturally keeps your hands & wrists loose and nimble.
• Get back your full range of motion, as well as improve dexterity & agility.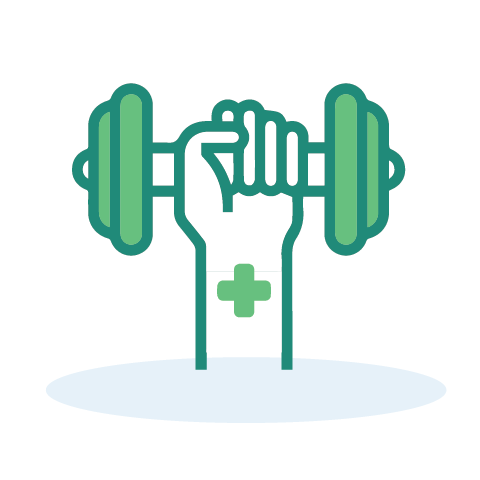 Improve strength & endurance
• When conducting activities, our muscles produce lactic acid, which results in weakness & fatigue.
• Accelerated blood flow quickly rids the body of lactic acid and other metabolic wastes, helping you achieve peak performance for a longer duration.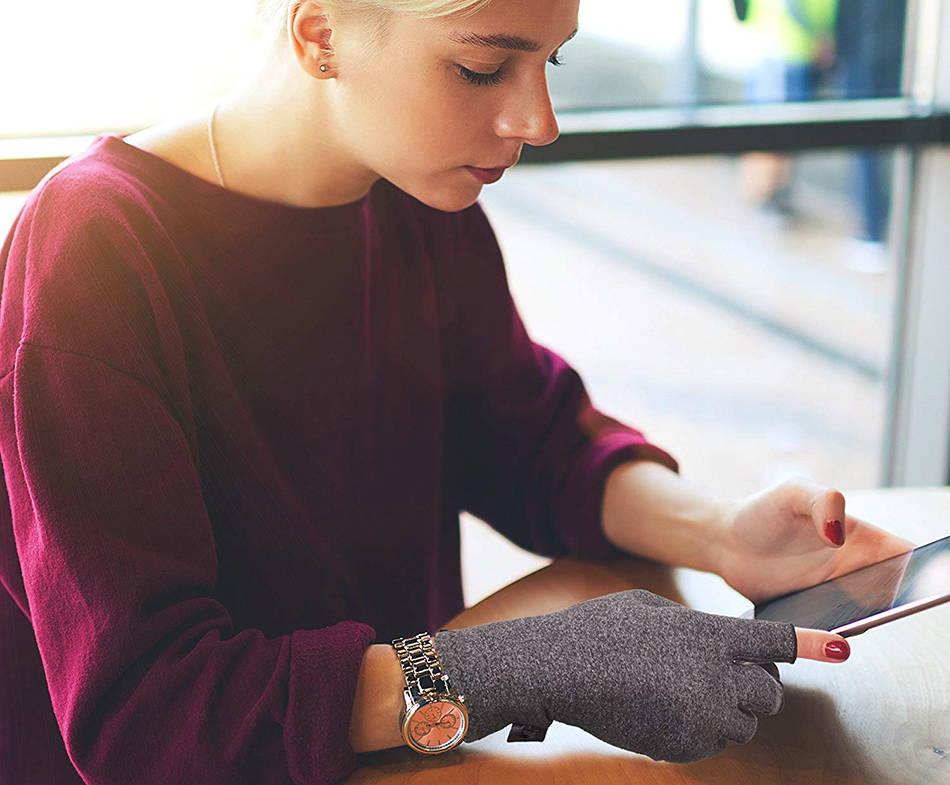 Eliminate pains with ZERO effort
Home remedies for hand pain are often troublesome and ineffective. Doctors can be time-consuming and costly. While pain medications may work, it has many unwanted side effects such as nausea & drowsiness. 
Now you can save yourself time, effort, and money with the glove. All you have to do is wear comfy gloves!
The gloves act as a safe & effective solution and can be worn all-day and all-night with no issues. Not only does this gloves deliver instant relief, but you can see lasting results after daily usage.
Feel a difference instantly
Lightweight, breathable material will allow you to wear the gloves comfortably and sweat-free all day long. 
The gloves aid in temperature regulation and retains therapeutic heat to soothe aching joints without feeling hot or stuffy. 
Durable to withstand daily wear and tear, hypoallergenic to avoid any irritation.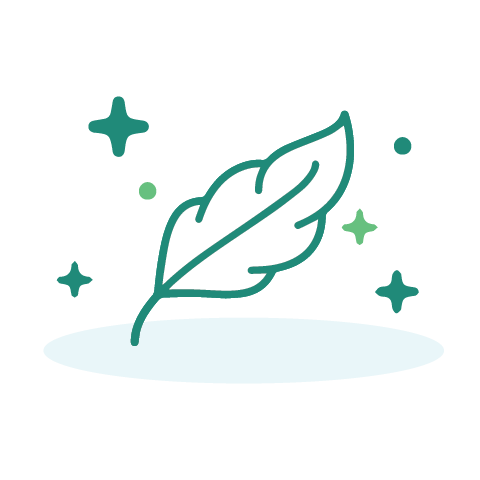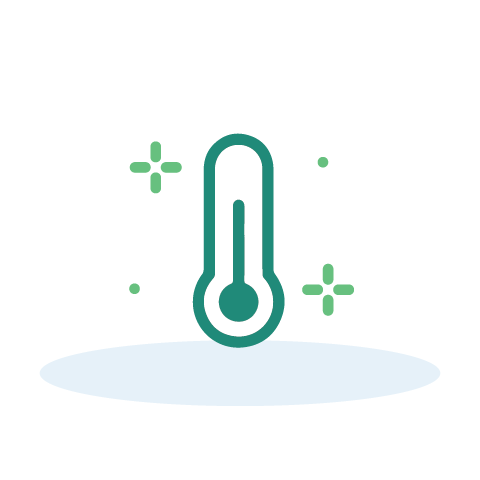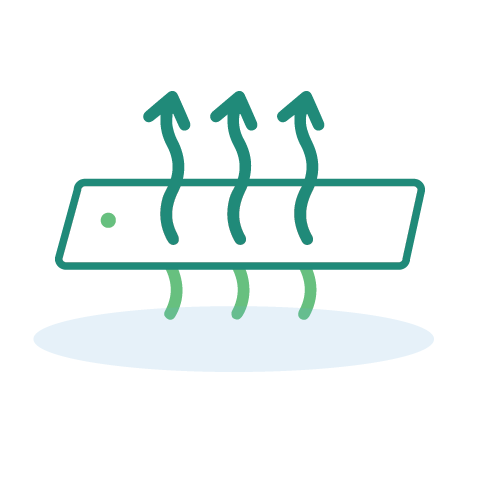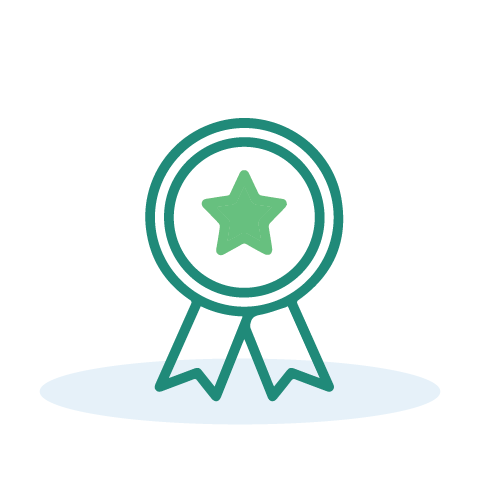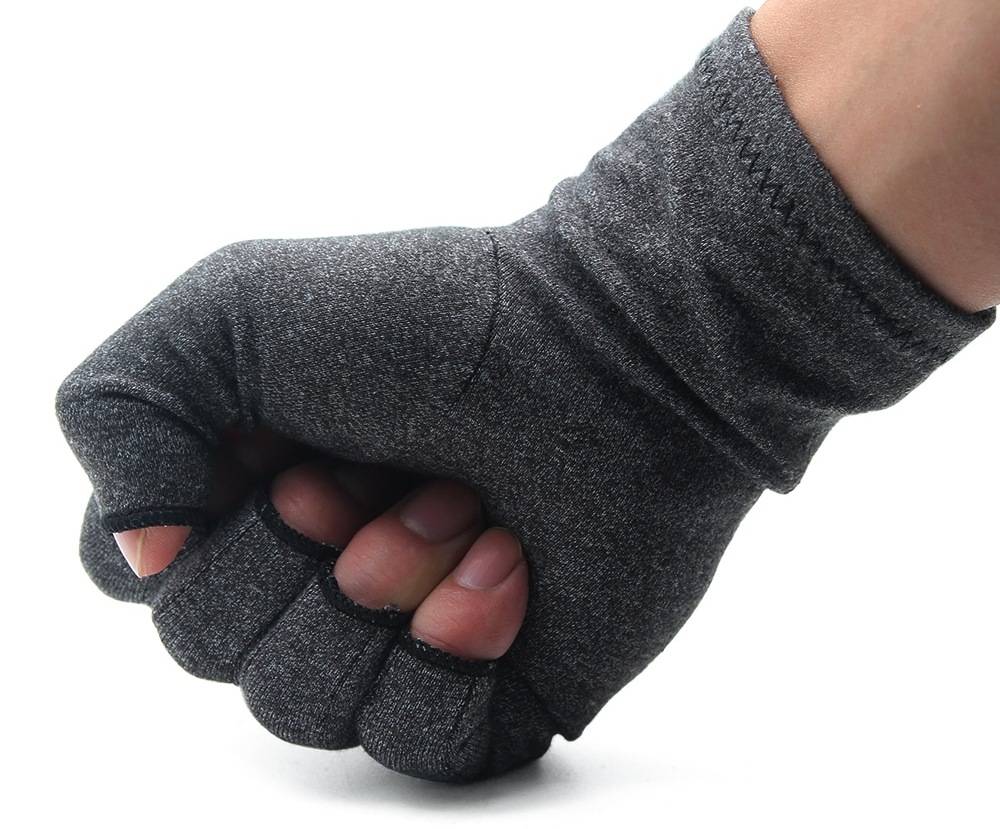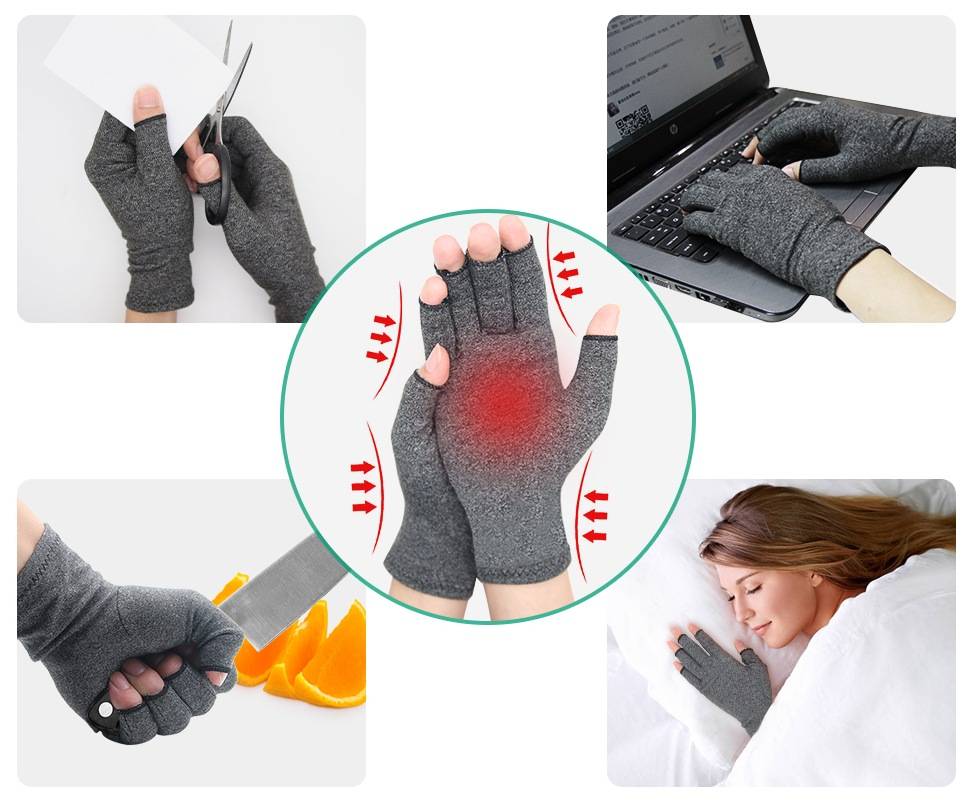 Wear it anytime, anywhere!
Striking the perfect balance between optimal compression support & mobility, the glove's open finger design allows complete freedom to feel, touch, and grip so that you can perform daily tasks without restricting movement.

Wear your gloves anytime you demand peak hand performance, or whenever you want to relieve & prevent hand pains.
This includes everyday tasks, like texting, typing, gaming, writing, drawing, cooking, driving, exercising, and sleeping.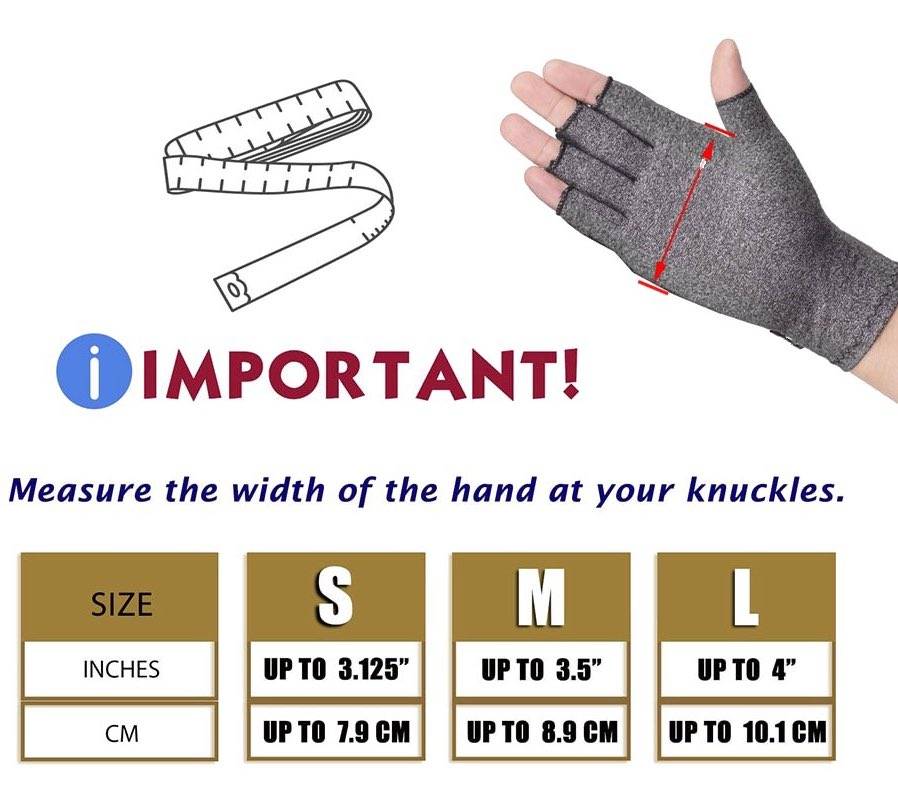 View full details
I have verry tiny hands so it's sad they don't come in smaller sizes, because of that they are to big to provide the pressure needed. They are nice to keep my hands a little warmer tho. Weird thing is, my mom has size L and those to cover the last vinger joints, but mine in size S don't, even thought they are to big for me...
Same as in the image if they help with the pain of the mabos
Good gloves. I like it. Fast delivery.
As the description indicates, they tighten the necessary, do not tie hands and are comfortable.